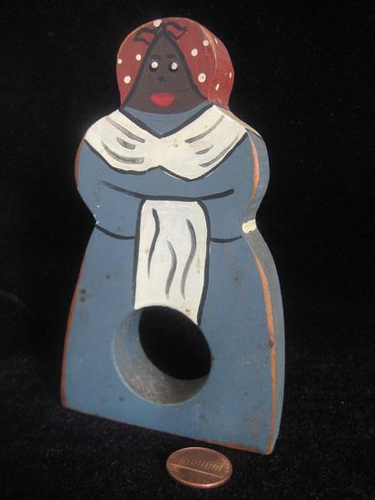 This week we are delighted to announce that Ben Greenman, the author of One Story issue 113 The Tremulant, is curating a week of Significant Objects with a rather flattering theme; each of these objects is accompanied by stories written by authors who have also published in One Story. Objects will be on auction for one week and if it just so happens to be your lucky day, you will receive the object accompanied by an original story from the author. Furthermore, the proceeds from this auction will benefit One Story and therefore all of the emerging authors following in Greenman's footsteps.
The stories will be written in a style similar to that of Greenman's upcoming book – What He's Poised To Do (Harper Perennial, June 20) – in the form of letters. The five authors contributing to the project are Irina Reyn, Terese Svoboda, Scott Snyder, James Hannaham, (author of the story of the napkin ring, featured above) and Joe Meno. It gives us great pride to see these authors get yet another chance to have their distinctive voices heard.
We'll be celebrating the end of this ingenious collaboration at the launch party for What He's Poised To Do on June 21st at Greenlight Bookstore in Brooklyn. We cannot help but borrow the words of Saskia, Irina Reyn's Monkey, and raise a glass to Greenman along with all of the writers of One Story, past, present and future and promise them this: You will not be forgotten.